LOVELY COMPLEX / ラブ★コン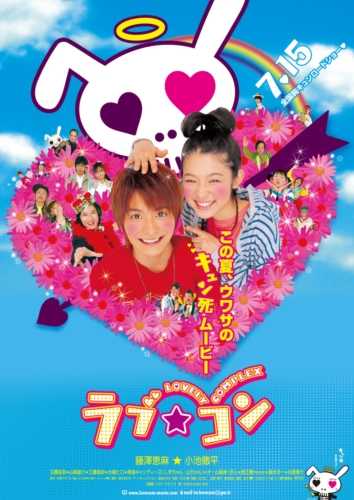 100min
2006
LIVE ACTION(MOVIE)
STORY: Risa Koizumi, who is taller than the average high school girl, has been dumped by
her date because of her height. Atsushi Otani, who is shorter than the average
high school boy, has also failed to attract a girl he likes because of his height.
Too tall or too short….appearances won`t matter in this high school love comedy.

Author : Aya Nakahara
This live-action feature is adapted from her Lovely Complex comic series.
currently, 17 volumes have been released. This best-selling series have sold
more than 12 million copies in Japan so far.
©TOHOKUSHINSHA FILM CORPORATION, ALL RIGHTS RESERVED.