Shino Can't Say Her Name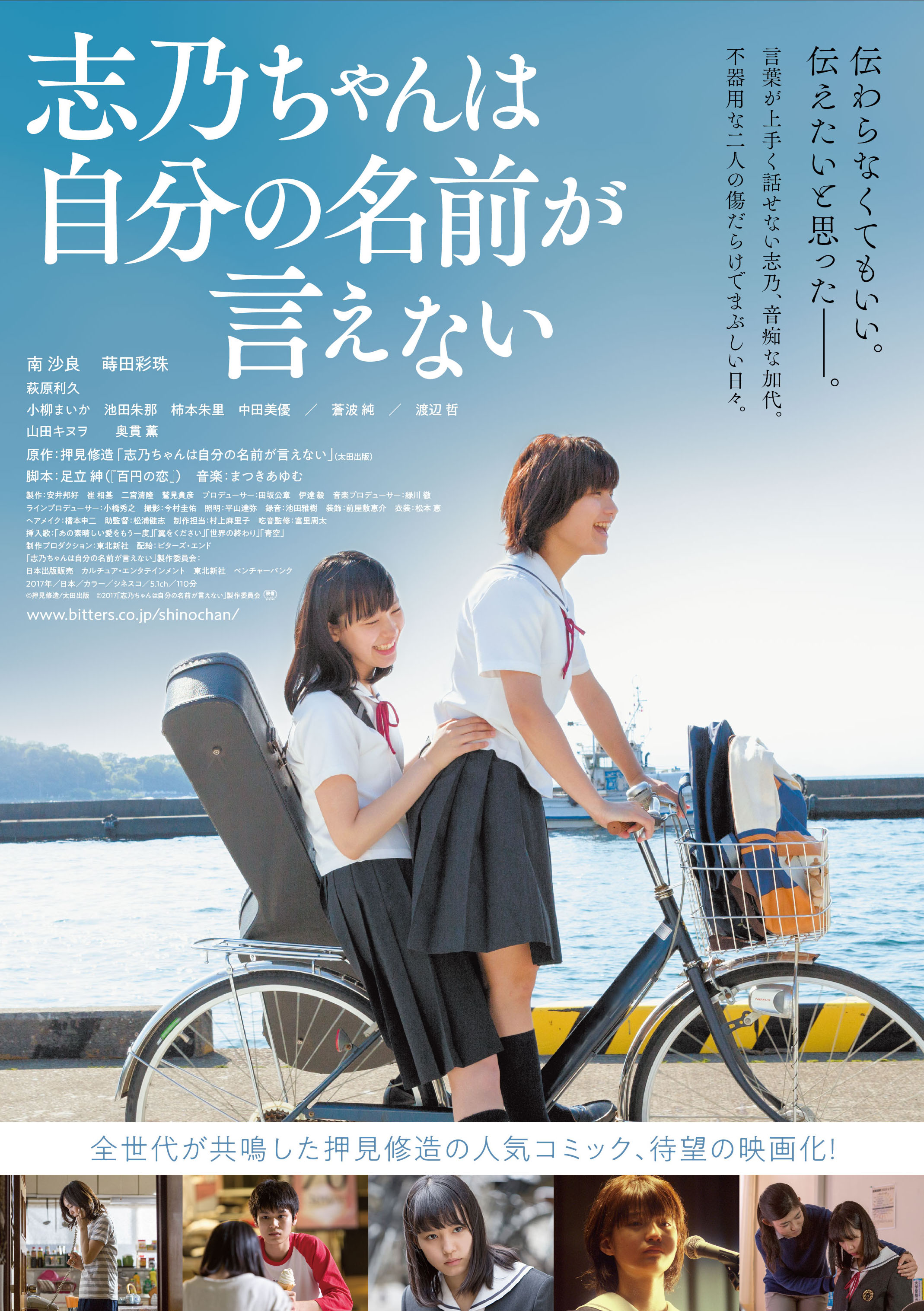 110
2017
LIVE ACTION(MOVIE)
Shino Oshima, a freshman in high school is having a hard time with adapting to others, because she cannot say the words smoothly. One day, Shino encounters her classmate Kayo at the back of school building, and then, they start to spend time together. Though Shino used to stay away from other people and sometimes felt unsure of herself, she begins to change little by little after receiving Kayo's invitation to join her musical unit.
At the beginning, Shino hopes that she would be able to enjoy a summer vacation peacefully, but she gradually feels uncomfortable by appearance of Kikuchi, one of boys in her class who unexpectedly joins the band.
©TOHOKUSHINSHA FILM CORPORATION, ALL RIGHTS RESERVED.