THE NEXT GENERATION PATLABOR TOKYO WAR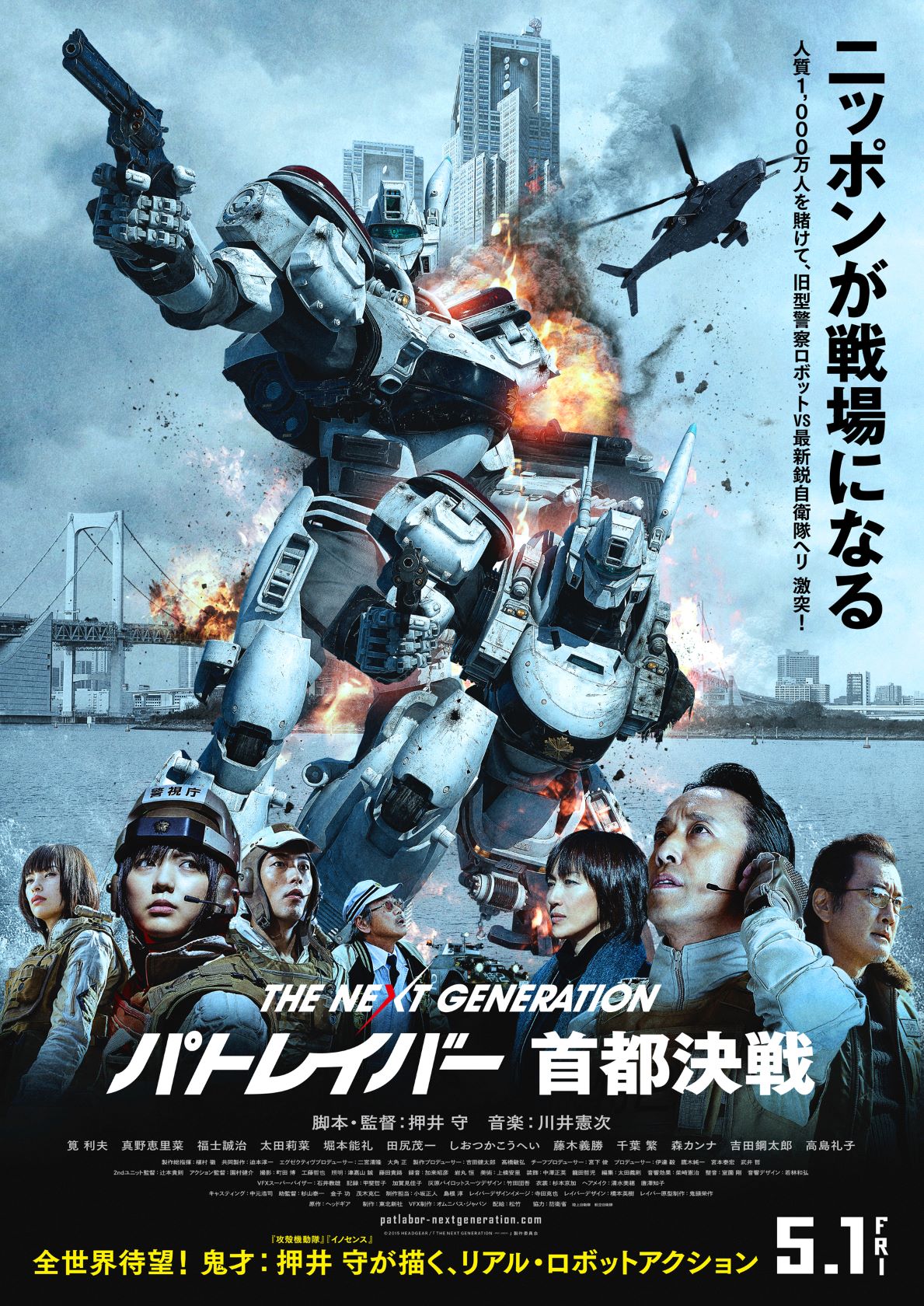 93
2015
(Director's cut: 119min)
LIVE ACTION(MOVIE)
Since 1988, "Mobile Police PATLABOR" franchise has become a pioneer in media-mix strategy combining comics, videograms, films and novels, that results in establishing a strong fan base over the generations around the world. After 25 years have passed since its debut, we finally present a wholly new original PATLABOR title in live-action, with MAMORU OSHII as a director, who also served as director of original TV series and animated feature films of PATLABOR. 8-meter tall full-sized AV 98 Ingram Labor, Revolver Cannon, Command Vehicle and many other props have all come back to life. With state-of-art CGI/VFX technology, the live-action PATLABOR project now emerges as "super real entertainment".

Labor: A robot specifically designed for heavy industry work. The rise of Labors sparked a revolution in industry, but also in criminal activities as well. To combat these new Labor's crimes, the police therefore created a special unit: The Patrol Labor known as the Special Vehicles Section 2 (SV2). And thus, this is the birth of "Patlabor". Setting in 21st century, Tokyo Metropolitan Police's SV2 so-called Patlabor still operates Labors, but it is considered that Patlabor is no longer necessary because of its cost and care. When the terrorist organization attacked the capital city Tokyo with the "invisible" stealth helicopter, SV2 is commanded to stand up against the threat.
©TOHOKUSHINSHA FILM CORPORATION, ALL RIGHTS RESERVED.