OSAMU TEZUKA'S LITTLE WANSA / ワンサくん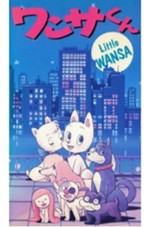 30min x 26eps
1973
ANIMATION(TV)
©TEZUKA PRODUCTION / TFC
STORY: Wansa is a little dog. Though he always remembers his separated mother, he is a
happy dog with many friends. The series follows his everyday life as he makes friends,
fights with cats, falls in love and makes troubles.

Broadcast on KTV (Osaka).

©TOHOKUSHINSHA FILM CORPORATION, ALL RIGHTS RESERVED.