WINDY TALES / 風人物語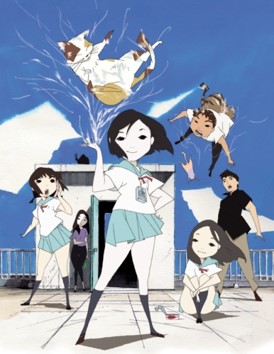 30min x 13eps
2001
ANIMATION(TV)
©2004Windy-Tales Project
STORY: Nao, a junior high school girl in the second grade, is manager of "digital camera club" which has only tow members. For unknown reasons, she likes to take photos featuring the sky and the clouds. When she comes to the roof of the school building as her favorite place for taking photos, she finds a cat there. The cat has the ability to control the wind and fly. As Nao is so surprised, she makes a false step from the roof…
Miki, Nao's best friend and the only member of digital camera club, Taki, a teacher who taught the cat how to control the wind, Ryoko, who falls in calf love with Taki, Jun, who joins Nao and Miki to look for the cat, Yukio, who is wife of Taki's deceased elder brother. All of them live in the "village of the windy wizard", the quiet suburb of the major city. The story of windy festival begins.
©TOHOKUSHINSHA FILM CORPORATION, ALL RIGHTS RESERVED.