MADONNA / マドンナ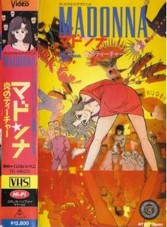 52min x 2eps
1989
ANIMATION(MOVIE)
(C)1989 IKUKO KUJIRAI / SHOGAKUKAN・TOEI VIDEO
STORY: 23-year old Mako, freshly graduated from a women's college, comes to an boy's high
school as a teacher. Actually, this school is known as the most notorious one for students' roughness throughout Tokyo! She is appointed to coach the school's rugby team.With her passion and courage, the bad boys gradually begins to open themselves to her.
©TOHOKUSHINSHA FILM CORPORATION, ALL RIGHTS RESERVED.