GARO –VANISIHNG LINE-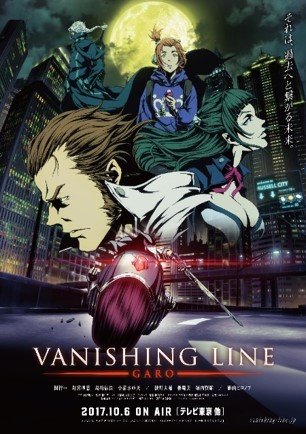 30min×24eps
2017
ANIMATION(TV)
STORY: Highly advanced town - Russel City. While people enjoy its prosperity in the town,there is a huge conspiracy secretly going on which will shake the world.Sword, a man who notices its movement determines to throw himself into battles and reveal the conspiracy, but only to find a clue - a word "Eldorado".At that time, Sword happens to meet a girl Sophie who has been looking for the meaning of "Eldorado", a message left by her missing brother.
Sophie who has lost her brother and Sword who has also lost his sister in the past. These two, attracted by the word "Eldorado",somehow feel invisible ties each other and start to act together. Their journey with mixed feelings now begins.
©TOHOKUSHINSHA FILM CORPORATION, ALL RIGHTS RESERVED.