CODE : Mirage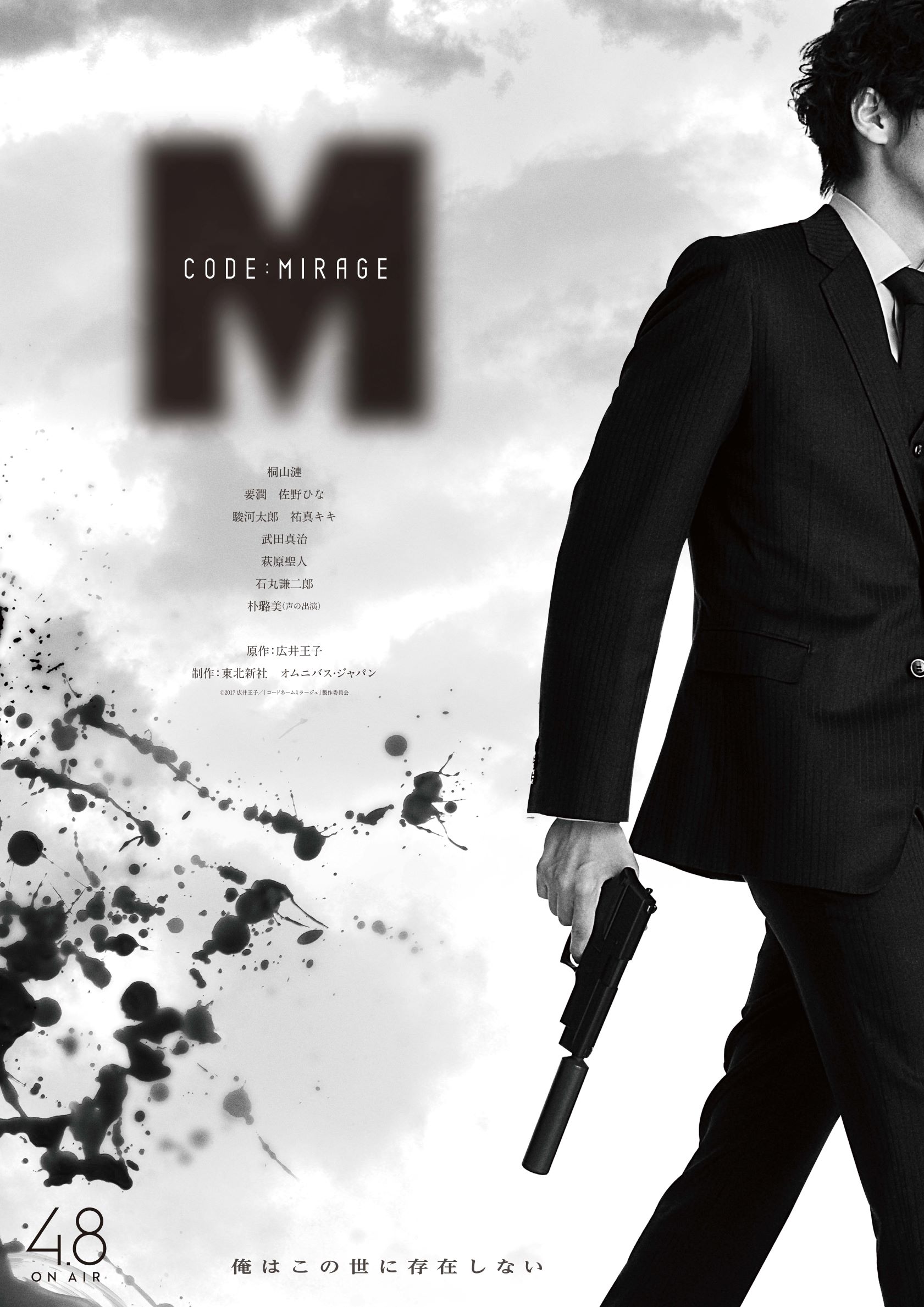 30min x 25eps
2017
LIVE ACTION(TV)
Japan - it's the country where people have been suffering from various kinds of violent crimes flourishing in the society.
Because there exists no apparent intelligence agency in Japan, crime rings outside and inside Japan can see through the weakness of the nation: They only find it easy to deal with.
Samonji, the National Police Agent considers that Japan needs an organization under the current situation. He believes that "the police cannot maintain public order without absolute power". To cope with such circumstances, "K-13", a special team for anti-terrorism and anti-violent crimes is organized which member includes a top agent named "Codename: Mirage".
At the same time, there are some movements in the nation by those who aim to pass a bill concerning expansion of police power so that they may establish a police organization similar to "FBI" in the U.S. A vast conspiracy which involves "K-13" is gradually revealed!!
©TOHOKUSHINSHA FILM CORPORATION, ALL RIGHTS RESERVED.